2022 Sponsors & Exhibitors
Please check back for a complete listing of 2022 sponsors and exhibitors.
---
2021 Sponsors and Exhibitors
Take a look at the wide variety of sponsors and exhibitors featured in 2021 and be sure to check back for this 2022's exciting new line-up!
BROUGHT TO YOU BY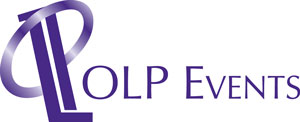 OLP Events is your connection to a specific audience that affords the opportunity to offer information on a personal level in a positive and fun environment! We produce: six 50plus EXPOs geared toward baby boomers, seniors, their families and caregivers; four women's expos for women of all ages to relax and rejuvenate; and four Veterans' Expo and Job Fairs for veterans of all ages and branches of service, and their families.
PRINCIPAL SPONSORS


We know that you want to live life on your own terms and we offer a broad range of choices to meet your needs. Homeland accommodates all levels of care and our residents stay with us as their needs change. We offer comprehensive, on-site medical assistance that includes 24/7 nursing support and an on-call physician. Support is available through our Homeland Hospice.

50plus LIFE is a monthly publication for and about the 50+ community with editions in Chester, Cumberland, Dauphin, Lancaster, Lebanon, and York counties. 50plus Senior News is published by On-Line Publishers, Inc., a marketing company that also produces regional 50plus EXPOs as well as pointed marketing pieces to help bring people and businesses together.
HEALTH & WELLNESS SPONSOR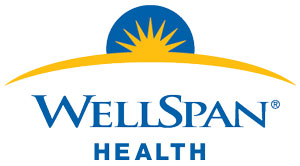 WellSpan Health is an integrated health system that serves the communities of central Pennsylvania and northern Maryland. The organization includes a clinically integrated network of approximately 2,600 physicians and advanced practice providers (APPs), including more than 1,600 employed physicians and APPs; a regional behavioral health organization; a home care organization; eight respected hospitals; approximately 20,000 employees; and more than 200 patient care locations. WellSpan is a charitable, mission-driven organization, committed to exceptional care for all, lifelong wellness and healthy communities. Visit WellSpan.org.
LUNCH BAG SPONSOR

Penn State Health offers expert primary, specialty and acute care right here, close to home, in Cumberland County, and beyond. Anchored by the nationally renowned Penn State Health Milton S. Hershey Medical Center and the region's only Children's Hospital, this is the health we need to live the way we want.
VISITOR BAG SPONSOR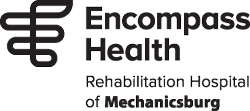 As the largest acute rehabilitation provider in the country, Encompass Health Rehabilitation Hospital of Mechanicsburg is the expert in offering the most advanced, individualized rehabilitation programs for each patient. Experienced teams, advanced technologies and physician supervised care provide a seamless approach to get patients home safer and sooner. After an illness, injury or surgery, ask for us by name.
FACE MASK SPONSOR

UPMC is a nationally recognized leader in providing high-quality, patient-centered health care services throughout central Pennsylvania at outpatient facilities and eight acute care hospitals.
SUPPORTING SPONSORS

Highmark Inc., doing business as Highmark Blue Shield, serves approximately 1.2 million members through the company's health care benefits business and hundreds of thousands of additional individuals through the BlueCard® program. Highmark Blue Shield is an independent licensee of the Blue Cross and Blue Shield Association, an association of independent Blue Cross and Blue Shield companies. For more information, visit www.highmark.com.

T-Mobile values progress through innovation, work for youth and communities at large, and compassion towards the planet. The company has taken up several initiatives in tune with its core values and mission. Huddle Up Volunteer Grants are about supporting youth projects. T-Mobile also partnered with Feeding America and encouraged everyone to be part of #GiveOnUs wherein it inspired people to donate more than 15 million meals to the needy during the 2019 holiday season.
MEDIA SPONSORS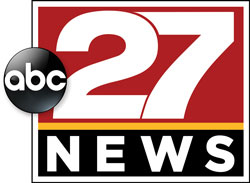 WHTM-TV, abc27 News "Your Local News Source" and Weather "Your Most Accurate Local Forecast" serves the ten county South Central Pennsylvania region across all platforms (TV, Desktop and Mobile).
---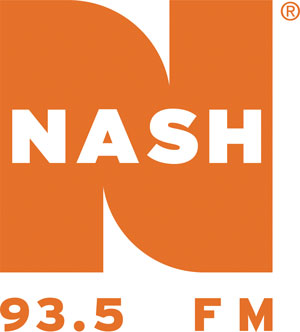 NASH FM IS COUNTRY FOR LIFE! We play the best country songs from the 90's to Now. Plus, get ready for a corresponding magazine, online content, and even a cable TV Channel. Big Things are happening. The ALL NEW NASH FM 93.5!
---
58 Foundations
Aetna
Amy Whitman
Appleby Systems
Bella Concepts Remodeling
Catholic War Veterans USA Department of Pennsylvania
Central Penn College
Central Pennsylvania Cremation Society
Choice Financial Group - Thrivent
Cumberland County Housing and Redevelopment
Cumberland Goodwill EMS
Department of Environmental Protection - Radon Division
Drayer Physical Therapy Institute
Encompass Health Rehabilitation Hospital of Mechanicsburg
Gateway Health Plan
Greater Love Home Healthcare
Hearing Loss Association of America - Capital Region Chapter
Humana
Kilmore Eye Associates
LeafGuard
Menno Haven
Miracle-Ear
The Office of Attorney General
Orthopedic Institute of PA
OSS Health
PA House of Representatives - Representative Gleim & Representative Ecker
Patriot Home Care
The Pennsylvania Lottery
Quality Care Pharmacy
Renewal by Andersen of Central PA
RSVP of the Capital Region, Inc.
SpiriTrust Lutheran
State Representatives Sheryl Delozier and Greg Rothman
Stoken Wagner Ophthalmic Associates
Sundance Vacations
Twila Glenn Group @ Joy Daniels Real Estate
UCP Central PA
UPMC Health Plan / UPMC for Life
Wellcare
The Woods at Cedar Run
---
---
Advertising and sponsorship in On-Line Publishers' publications and [50plus EXPOs and Women's Expos] have made a positive impact on Homeland Center's awareness and attracted residents and clients to our 150-year-old senior healthcare facility. Their creative and editorial staff always respond positively and have helped immeasurably as we expanded our outreach services in hospice, home care, and home health. ~ Betty H., Homeland Center / Homeland at Home
Your shows are some of the best shows we do … and we do a lot. We look forward to your shows because they are so well run and produce quality leads. ~ Michael Newell, Homespire Windows & Doors
I thought the Expo was great. I believe we had more people this year than the last. We were busy the biggest part of the day … There was also time to network with the other vendors prior to the close of the Expo … I can't say enough good things about the Expo [and] the folks who are responsible from the beginning to the end. ~ Karen Bruner, Asbury Home Services
Exhibitor Booth Registration
×