2024 Sponsors & Exhibitors
Please check back for a complete listing of 2024 sponsors and exhibitors.
---
2023 Sponsors and Exhibitors
Take a look at the wide variety of sponsors and exhibitors featured in 2023 and be sure to check back for this 2024's exciting new line-up!
BROUGHT TO YOU BY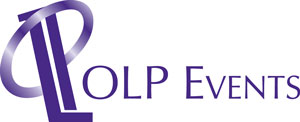 OLP Events is your connection to a specific audience that affords the opportunity to offer information on a personal level in a positive and fun environment! We produce: six 50plus EXPOs geared toward baby boomers, seniors, their families and caregivers, and six women's expos for women of all ages to relax and rejuvenate.
PRINCIPAL SPONSORS

50plus Life is a monthly publication for and about the 50+ community with editions in Chester, Cumberland, Dauphin, Lancaster, Lebanon, and York counties. 50plus Life is published by On-Line Publishers, Inc., a marketing company that also produces regional 50plus EXPOs as well as pointed marketing pieces to help bring people and businesses together.
EXPO GUIDE SPONSOR

At Devoted Health, we want to make your healthcare easier, more affordable, and a whole lot more caring. Our member guides make it easy to get the care you need, they can assist with finding a new PCP, clearing up billing issues and explaining what your plan covers. Plus, over 90% of questions get answered the same day."
SUPPORTING SPONSORS

Serving nearly 2.5 million in the region, Independence Health Group is the leading health insurance company in the Philadelphia region. Our mission to build healthier lives for you and your family shapes our actions and decisions every day to meet your unique needs and surpass your expectations.
---
ACRE Windows & Doors
Advocate Health Advisors
Aetna
Aging with Comfort
Align Chiropractic
Basement Waterproofing Specialists
Bath Fitter
Boates Brothers General Contracting
Campbell-Ennis-Klotzbach Funeral Home
CapTel Outreach
Central Pennsylvania Cremation Society
CHESCO Connect Chester County Transportation
Chester County Eye Care
Chester County Library
Church Farm School
Cigna
ClearCaptions
Coldwell Banker Realty
Curran Estate and Elder Law, PLLC
Dan White & Associates
Delphi Wealth Management Group
Department of Environmental Protection - Radon Division
Edward Jones - Rich Gostkowski
Encompass Health Rehabilitation Hospital of Reading
Focal Point Remodeling
Friends Life Care
Good Samaritan
Harrisburg Area YMCA
Harrison House of Chester County & Holisticare Hospice
Heatherwood Retirement Community
Highgate at Paoli Pointe
Humana
Kitchen Saver
LeafGuard
Organic Remedies
PA Public Utility Commission
Patient First
Patina
Pennsylvania Captel
People's Light
Philadelphia Memorial Park
Potential Physical Therapy LLC
Renewal by Andersen
Renu Solar
Schumie Insurance
Sparkly Jewels with Diane - Paparazzi Jewelry
Sundance Vacations
Superior Coating Solutions
Tel Hai Retirement Community
The Watermark at Bellingham
United Healthcare
UPMC HealthPlan
Uwchlan Ambulance
VisionCorps
Volpe Enterprises, Inc.
Weaver Memorials
Wellcare by Allwell
West Chester Rehab & Healthcare
William Bunch Auctions & Appraisals
---
---
Advertising and sponsorship in On-Line Publishers' publications and [50plus EXPOs and Women's Expos] have made a positive impact on Homeland Center's awareness and attracted residents and clients to our 150-year-old senior healthcare facility. Their creative and editorial staff always respond positively and have helped immeasurably as we expanded our outreach services in hospice, home care, and home health. ~ Betty H., Homeland Center / Homeland at Home
Your shows are some of the best shows we do … and we do a lot. We look forward to your shows because they are so well run and produce quality leads. ~ Michael Newell, Homespire Windows & Doors
I thought the Expo was great. I believe we had more people this year than the last. We were busy the biggest part of the day … There was also time to network with the other vendors prior to the close of the Expo … I can't say enough good things about the Expo [and] the folks who are responsible from the beginning to the end. ~ Karen Bruner, Asbury Home Services
Exhibitor Booth Registration
×