2019 Sponsor and Exhibitor Listing
Please check back for a complete listing of 2019 sponsors and exhibitors.
---
2018 Sponsor and Exhibitor Listing
The 15th annual Chester County 50plus EXPO was a huge success and lots of fun for vendors and guests alike! Thank you to all our participants.
Take a look at the wide variety of sponsors and exhibitors featured in 2018 and be sure to check back for 2019's exciting new line-up!
BROUGHT TO YOU BY: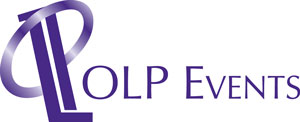 OLP Events is your connection to a specific audience that affords the opportunity to offer information on a personal level in a positive and fun environment! We produce: six 50plus EXPOs geared toward baby boomers, seniors, their families and caregivers; four women's expos for women of all ages to relax and rejuvenate; and four Veterans' Expo and Job Fairc for veterans of all ages and branches of service, and their families.
PRINCIPAL SPONSORS

50plusLIFE is a monthly publication for and about the 50+ community with editions in Chester, Cumberland, Dauphin, Lancaster, Lebanon, and York counties. 50plus LIFE is published by On-Line Publishers, Inc., a marketing company that also produces regional 50plus EXPOs as well as pointed marketing pieces to help bring people and businesses together.
LUNCHEON SPONSOR

Isaac's strives to create fanatical customers, engage our employees, and connect with our community. Visit one of their 19 locations in South Central PA.
SUPPORTING SPONSOR

WordsMatter. ClearCaptions is a federally certified provider of captioned telephones, at no cost, for individuals with hearing loss. Contact: Kathleen Cesario 267-769-2872 kathleen.cesario@clearcaptions.com.
MEDIA SPONSORS

WCHE 1520AM is central Chester County's first and ONLY community radio station. We are an important resource for local news, sports, information, and entertainment. Tune into 1520 AM or listen online at wche1520.com!

WFYL 1180 AM is a Christian-based, conservative newstalk radio station serving the greater Philadelphia and tri-state areas. Broadcasting live from the Cradle of Liberty area, Valley Forge and King of Prussia, PA, and streaming world-wide at www.1180wfyl.com, WFYL features nationally-syndicated and local hosts and programming.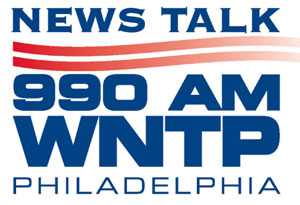 WNTP (NewsTalk990.com) is Philadelphia's only choice for intelligent, conservative talk. Featuring daily hosts Hugh Hewitt, Mike Gallagher, Mark Levin and others, NewsTalk 990AM delivers compelling conversation, stimulating local talk, and exciting collegiate sports. Our 50 thousand watt signal delivers the 23 most densely-populated counties in PA, NJ, and DE.
---
2018 EXHIBITORS & SPONSORS
Access Services
Advanced Hearing Care
Advanced Medical Home Care Supplies
Aetna Medicare
Ambit Energy
Appleby Systems Inc.
Armstrong Relocation Company
Bath Fitter
Brandywine Hospital - Tower Health
Castle Windows
Chester Country Library
Coldwell Banker Preferred
Community Volunteers in Medicine
Cremation Society of Pennsylvania Inc.
Donohue Funeral Home
Garden Spot Village
Gerrity Insurance Agency
Great Valley Eye Associates
Health Network Laboratories
Health Partners Plans
HealthMarkets
HealthSouth Reading Rehabilitation Hospital
Hickory House Nursing Home / Heatherwood Retirement Community
The Hickman Friends Senior Community
The Highlands at Wyomissing
Homespire Windows & Doors
Hooplas Etc.
Humana
Independence
Kistler Family Chiropractic
Kitchen Magic
Kitchen Saver
LeafFilter Gutter Protection
Lifelong Learning Institute at Immaculata University (LLI at IU)
Main Line Health - Paoli Hospital
Marx Medical Equipment
Meadows at Shannondell
Meridian at Eagleview
Moyer Indoor Outdoor
Oasis
PA Captioned Telephone Relay Service (CTRS) - Hamilton Relay
PA Lottery
PA Prostate Cancer Coalition
PA Public Utility Commssion
Paramount Living Aids
PECO
Pennsylvania Relay
People's Light
Power Home Remodeling Group
Premier Orthopaedics
Renewal by Andersen
Rothman Institute
ROVER Community Transportation
SageLife
SarahCare of Malvern
Shanahan Home Health & Hospice Agency
St. Martha Center for Rehabilitation and Healthcare / St. Martha Villa for Independent and Retirement Living
Summit Health Pharmacy
Sundance Vacations
UPMC for Life
Uwchlan Ambulance
Weaver Memorials
YMCA of Greater Brandywine
---
---
Advertising and sponsorship in On-Line Publishers' publications and [50plus EXPOs and Women's Expos] have made a positive impact on Homeland Center's awareness and attracted residents and clients to our 150-year-old senior healthcare facility. Their creative and editorial staff always respond positively and have helped immeasurably as we expanded our outreach services in hospice, home care, and home health. ~ Betty H., Homeland Center / Homeland at Home
Your shows are some of the best shows we do … and we do a lot. We look forward to your shows because they are so well run and produce quality leads. ~ Michael Newell, Homespire Windows & Doors
I thought the Expo was great. I believe we had more people this year than the last. We were busy the biggest part of the day … There was also time to network with the other vendors prior to the close of the Expo … I can't say enough good things about the Expo [and] the folks who are responsible from the beginning to the end. ~ Karen Bruner, Asbury Home Services
Exhibitor Booth Registration
×