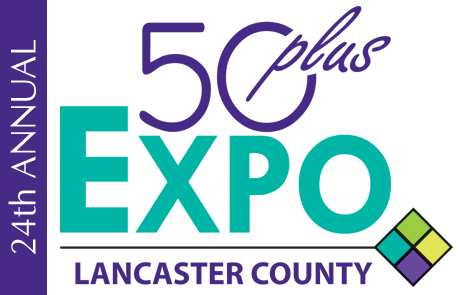 Lancaster County (Fall)
September 16, 2020 • 9 a.m. - 2 p.m.
Spooky Nook Sports
2913 Spooky Nook Road
Manheim
2020 Sponsor and Exhibitor Listing
Please check back for a complete listing of 2020 sponsors and exhibitors.
---
2019 Sponsor and Exhibitor Listing
The 23rd annual Lancaster County (Fall) 50plus EXPO was a huge success and lots of fun for vendors and guests alike! Thank you to all our participants.
Take a look at the wide variety of sponsors and exhibitors featured in 2019 and be sure to check back for this 2020's exciting new line-up!
BROUGHT TO YOU BY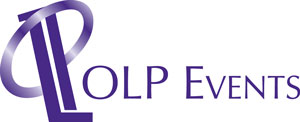 OLP Events is your connection to a specific audience that affords the opportunity to offer information on a personal level in a positive and fun environment! We produce: six 50plus EXPOs geared toward baby boomers, seniors, their families and caregivers; four women's expos for women of all ages to relax and rejuvenate; four Veterans' Expo and Job Fair for veterans of all ages and branches of service, and their families.
PRINCIPAL SPONSOR

50plusLIFE is a monthly publication for and about the 50+ community with editions in Chester, Cumberland, Dauphin, Lancaster, Lebanon, and York counties. 50plus LIFE is published by On-Line Publishers, Inc., a marketing company that also produces regional 50plus EXPOs as well as pointed marketing pieces to help bring people and businesses together.
SEMINAR SPONSORS

Bellomo & Associates, LLC educates, advises, and assists families on: Asset Protection, Special Needs Trusts, Wills, Trust Design, Guardianships, Medicaid, Estate Planning, Nursing Home Matters and Estate Administration. In addition, the Bellomo & Associates team assists family businesses with succession planning for their business.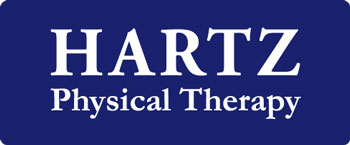 HARTZ Physical Therapy is a locally-owned, independent outpatient physical therapy clinic with five offices in Lancaster County. We are committed to restoring function for our patients, while minimizing pain. As an independent small business specializing in outpatient physical rehabilitation, we focus on providing not only the best possible patient outcomes, but also a top notch customer service experience for our patients.
---

Highmark Inc., doing business as Highmark Blue Shield, serves approximately 1.2 million members through the company's health care benefits business and hundreds of thousands of additional individuals through the BlueCard® program. Highmark Blue Shield is an independent licensee of the Blue Cross and Blue Shield Association, an association of independent Blue Cross and Blue Shield companies. For more information, visit www.highmark.com.
SUPPORTING SPONSORS

Allwell is a Medicare Advantage product, offering plans with prescription drug coverage in PA. Allwell provides affordable Medicare coverage to help members receive care needed to feel their best.
MEDIA SPONSORS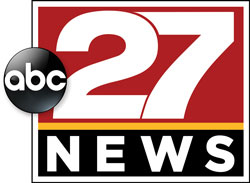 WHTM-TV, abc27 News "Your Local News Source" and Weather "Your Most Accurate Local Forecast" serves the ten county South Central Pennsylvania region across all platforms (TV, Desktop and Mobile).
---

Your Local Connection for arts, entertainment, information, education & local sports! We support the Lancaster Community, nonprofits, schools, organizations and more. Lancaster Community TV is for the Lancaster Community, by the community, and about the community. LCTV 66 wants to focus on all that's good about where we live, work and play!
---

Holy Family Radio 720 on your AM dial and online at 720whyf.com. We are a listener supported non profit local Catholic Radio Station broadcasting from sunrise to sunset in South Central Pennsylvania and World Wide 24 hours a day on the internet. We are proud to share our Catholic faith with others via the Eternal Word Global Radio Network and daily locally produced programs.
---
2019 EXHIBITORS & SPONSORS
---
---
Advertising and sponsorship in On-Line Publishers' publications and [50plus EXPOs and Women's Expos] have made a positive impact on Homeland Center's awareness and attracted residents and clients to our 150-year-old senior healthcare facility. Their creative and editorial staff always respond positively and have helped immeasurably as we expanded our outreach services in hospice, home care, and home health. ~ Betty H., Homeland Center / Homeland at Home
Your shows are some of the best shows we do … and we do a lot. We look forward to your shows because they are so well run and produce quality leads. ~ Michael Newell, Homespire Windows & Doors
I thought the Expo was great. I believe we had more people this year than the last. We were busy the biggest part of the day … There was also time to network with the other vendors prior to the close of the Expo … I can't say enough good things about the Expo [and] the folks who are responsible from the beginning to the end. ~ Karen Bruner, Asbury Home Services
Exhibitor Booth Registration
×