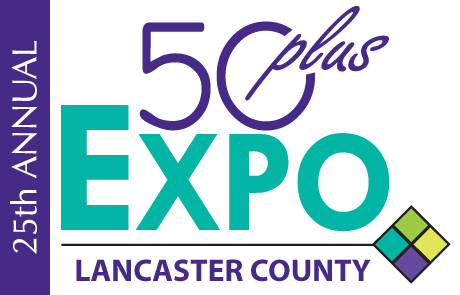 Lancaster County (Fall)
September 29, 2021 • 9 a.m. - 2 p.m.
Spooky Nook Sports
2913 Spooky Nook Road, Manheim
2021 Sponsors & Exhibitors
BROUGHT TO YOU BY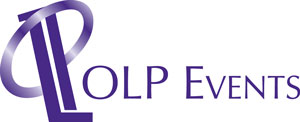 OLP Events is your connection to a specific audience that affords the opportunity to offer information on a personal level in a positive and fun environment! We produce: six 50plus EXPOs geared toward baby boomers, seniors, their families and caregivers; four women's expos for women of all ages to relax and rejuvenate; four Veterans' Expo and Job Fair for veterans of all ages and branches of service, and their families.
PRINCIPAL SPONSOR

50plusLIFE is a monthly publication for and about the 50+ community with editions in Chester, Cumberland, Dauphin, Lancaster, Lebanon, and York counties. 50plus LIFE is published by On-Line Publishers, Inc., a marketing company that also produces regional 50plus EXPOs as well as pointed marketing pieces to help bring people and businesses together.
HEALTH & WELLNESS SPONSOR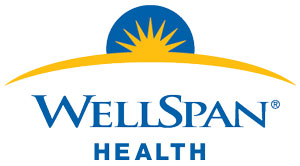 WellSpan Health is an integrated health system that serves the communities of central Pennsylvania and northern Maryland. The organization includes a clinically integrated network of approximately 2,600 physicians and advanced practice providers (APPs), including more than 1,600 employed physicians and APPs; a regional behavioral health organization; a home care organization; eight respected hospitals; approximately 20,000 employees; and more than 200 patient care locations. WellSpan is a charitable, mission-driven organization, committed to exceptional care for all, lifelong wellness and healthy communities. Visit WellSpan.org.
SUPPORTING SPONSORS

Capital BlueCross is a leading health insurer in its region, providing medical value to residents in central Pennsylvania and the Lehigh Valley for more than 70 years. By establishing a culture of caring, Capital BlueCross constantly strives to do more in order to deliver more for the people who depend on the company for their health insurance needs.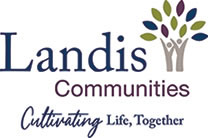 Landis Communities grows from the 50 plus year history of Landis Homes. We provide a wide variety of comforting Live-at-Home services and Feel-at-Home communities ® for those age 55+.
SEMINAR SPONSOR

One of America's leading health insurance organizations, Highmark Blue Shield works passionately to deliver high-quality, accessible, understandable, and affordable experiences, outcomes, and solutions to customers.
VISITOR BAG SPONSOR

Penn State Health offers expert primary, specialty and acute care right here, close to home, in Lancaster County, and beyond. Anchored by the nationally renowned Penn State Health Milton S. Hershey Medical Center and the region's only Children's Hospital, this is the health we need to live the way we want.
MEDIA SPONSORS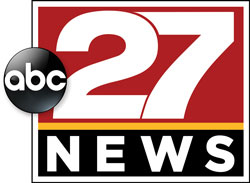 WHTM-TV, abc27 News "Your Local News Source" and Weather "Your Most Accurate Local Forecast" serves the ten county South Central Pennsylvania region across all platforms (TV, Desktop and Mobile).

Blue Ridge Communications has proudly served its customers for over 50 years. As the local provider of high quality, affordable Television, Internet and Phone services, Blue Ridge is always on the lookout and ready to adopt the next advancement in entertainment services. 800-CABLE 77

Your Local Connection for arts, entertainment, information, education & local sports! We support the Lancaster Community, nonprofits, schools, organizations and more. Lancaster Community TV is for the Lancaster Community, by the community, and about the community. LCTV 66 wants to focus on all that's good about where we live, work and play!
---
A+ Home Care
AAA
Aetna
CaptionCall
CareerLink
Catholic War Veterans USA Department of Pennsylvania
Central Pennsylvania Cremation Society
Charles F. Snyder Funeral Homes and Crematory
Department of Environmental Protection - Radon Division
Elite Home Health Care Inc.
The ENT Center
Gateway Health Plan
Greater Love Home Healthcare
Hillcrest Pharmacy and Compounding
Humana
Lancaster Arts Hotel
Lancaster County Career and Technology Center
LeafFilter Gutter Protection
LeafGuard
Legend Senior Living
MartinCFS
Masonic Village Hospice
Meals on Wheels of Lancaster
Melnick, Moffitt, & Mesaros ENT Associates
Next Steps Insurance LLC
The Office of Attorney General
PA Public Utility Commission
Patriot Home Care
The Pennsylvania Lottery
Pleasant View Communities
Red Rose Transit Authority
Renewal by Andersen of Central PA
RSVP of the Capital Region, Inc.
Sundance Vacations
Tenfold (formerly Tabor/LHOP) - booth donated by Blue Ridge Communications
United Way of Lancaster
UPMC Health Plan / UPMC for Life
The Way Acupuncture & Healing Arts
Your CBD Store
---
---
Advertising and sponsorship in On-Line Publishers' publications and [50plus EXPOs and Women's Expos] have made a positive impact on Homeland Center's awareness and attracted residents and clients to our 150-year-old senior healthcare facility. Their creative and editorial staff always respond positively and have helped immeasurably as we expanded our outreach services in hospice, home care, and home health. ~ Betty H., Homeland Center / Homeland at Home
Your shows are some of the best shows we do … and we do a lot. We look forward to your shows because they are so well run and produce quality leads. ~ Michael Newell, Homespire Windows & Doors
I thought the Expo was great. I believe we had more people this year than the last. We were busy the biggest part of the day … There was also time to network with the other vendors prior to the close of the Expo … I can't say enough good things about the Expo [and] the folks who are responsible from the beginning to the end. ~ Karen Bruner, Asbury Home Services
Exhibitor Booth Registration
×