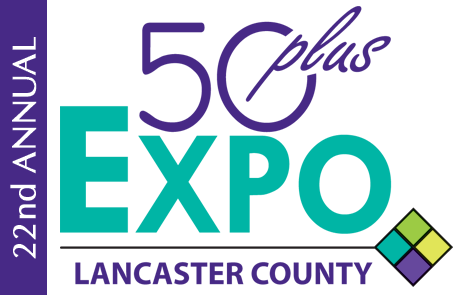 Lancaster County (Fall)
September 19, 2018 • 9 a.m. - 2 p.m.
Spooky Nook Sports
2913 Spooky Nook Road
Manheim
Entertainment
While at the 50plus EXPO, you'll want to make sure to check out the free entertainment offered throughout the day.
The lineup changes from year to year, but the performers are always top notch.
9:30 a.m.
Success with Succulents
Presented by Jodie Morris, Garden Center General Manager, Stauffers of Kissel Hill
Succulents are a "growing" trend in home design, and in this seminar you will learn the ins and outs of how to be successful with them. You will learn about the different types of succulents as well as tips for caring for them. Houseplant care and success tips will also be covered.
10:15 a.m.
Expert Tips from a Physical Therapist to Help You Stay on Your Feet
Presented by Drew Nesbitt, DPT, Hayden McDevitt, DPT, with HARTZ Physical Therapy
Physical therapy can help correct common risk factors associated with falls, including muscle weakness and balance deficits. HARTZ Physical Therapy is excited to present an interactive discussion highlighting important considerations to help seniors prevent future falls, improve mobility, and increase overall fitness.
---
11 a.m.
HPP Medicare Advantage
Presented by Lanre Adebonojo, Health Partners Plans, Philadelphia
This informative presentation highlights the value of a Medicare Advantage plan and how to get the best out of plan options. Lanre Adebonojo will discuss the benefits of Health Partners Medicare plans and how they partner with members to encourage healthy living.
---
11:45 a.m.
Critters Beyond Your Back Door
Presented by Jack Hubley, Naturalist
"Critters Beyond Your Back Door" offers a close look at some live, native wildlife species that may or may not be popular with humans. Nonetheless, they're all important cogs in nature's wheel, and many can be found in our own backyards.
---
12:30 p.m.
SilverSneakers Class
Presented by Rose Rickey, Figure Firm Total Fitness for Women, Lancaster
SilverSneakers is a perfect class for the older adult, designed to increase muscle strength and range of motion. This exercise program uses light weights, resistant tubes, and a chair for support.
---
---
Good representation of vendors who were courteous. [The EXPO was] very interesting with plenty of resources available and in a good facility. ~ Rosemary C.
It was phenomenal! Another great year. Will be looking forward to next year, sign me up ~ Karen B., Director, Bethany Village at Home
This is the best EXPO I've ever been to. Keep up the good work! ~ Darlene S.
We met a lot of new patients and even scheduled appointments for new patients. The staff and planning committee was excellent to work with throughout the entire event. ~ Mary M., American Dental Solutions
Enjoyed the experience. After last year's [EXPO] I got gutter spouts installed.~ Charlie M.
We enjoyed the steady flow of consumer traffic and meeting the many senior folks who stopped to chat about our services. Thanks again to your great staff. ~ Carolyn T., Armstrong Relocation
Exhibitor Booth Registration
×