2020 Sponsors and Exhibitors
Please check back for a complete listing of 2020 sponsors and exhibitors.
---
2019 Sponsors and Exhibitors
The 20th annual Dauphin County 50plus EXPO was a huge success and lots of fun for vendors and guests alike! Thank you to all our participants.
Take a look at the wide variety of sponsors and exhibitors featured in 2019 and be sure to check back for this 2020's exciting new line-up!
BROUGHT TO YOU BY: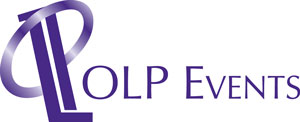 OLP Events is your connection to a specific audience that affords the opportunity to offer information on a personal level in a positive and fun environment! We produce: six 50plus EXPOs geared toward baby boomers, seniors, their families and caregivers; four women's expos for women of all ages to relax and rejuvenate; and four Veterans' Expo and Job Fairs for veterans of all ages and branches of service.
PRINCIPAL SPONSORS


We know that you want to live life on your own terms and we offer a broad range of choices to meet your needs. Homeland accommodates all levels of care and our residents stay with us as their needs change. We offer comprehensive, on-site medical assistance that includes 24/7 nursing support and an on-call physician. Support is available through our Homeland Hospice.

50plus LIFE is a monthly publication for and about the 50+ community with editions in Chester, Cumberland, Dauphin, Lancaster, Lebanon, and York counties. 50plus Senior News is published by On-Line Publishers, Inc., a marketing company that also produces regional 50plus EXPOs as well as pointed marketing pieces to help bring people and businesses together.
SEMINAR SPONSORS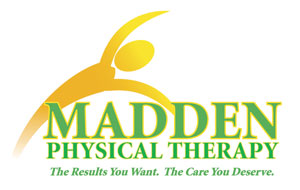 Madden Physical Therapy is known for helping back pain and sciatica sufferers with 49 or more candles on their next birthday cake.

Locally owned nutrition company that focuses on making a lifestyle change. Through one on one counseling we help our clients change their thought process towards food when it comes to emotional and stress eating. Give accountability, encouragement and fun ways to lose weight but above all, build habits to KEEP IT OFF! Book a FREE consultation at mytrimline.com
SUPPORTING SPONSORS

Kostow Wellness & Weight Loss is a family-friendly practice in Hershey, PA which offers a variety of services to improve your overall health and wellness, including chiropractic care, weight loss, and massage therapy.

Orthopedic Institute of Pennsylvania - conveniently located in Central Pennsylvania offering patients eight locations for all of your orthopedic needs, OIP is where you come first."
---

Allwell is a Medicare Advantage product, offering plans with prescription drug coverage in PA. Allwell provides affordable Medicare coverage to help members receive care needed to feel their best.
2019 EXHIBITORS & SPONSORS
---
---
Advertising and sponsorship in On-Line Publishers' publications and [50plus EXPOs and Women's Expos] have made a positive impact on Homeland Center's awareness and attracted residents and clients to our 150-year-old senior healthcare facility. Their creative and editorial staff always respond positively and have helped immeasurably as we expanded our outreach services in hospice, home care, and home health. ~ Betty H., Homeland Center / Homeland at Home
Your shows are some of the best shows we do … and we do a lot. We look forward to your shows because they are so well run and produce quality leads. ~ Michael Newell, Homespire Windows & Doors
I thought the Expo was great. I believe we had more people this year than the last. We were busy the biggest part of the day … There was also time to network with the other vendors prior to the close of the Expo … I can't say enough good things about the Expo [and] the folks who are responsible from the beginning to the end. ~ Karen Bruner, Asbury Home Services
Exhibitor Booth Registration
×