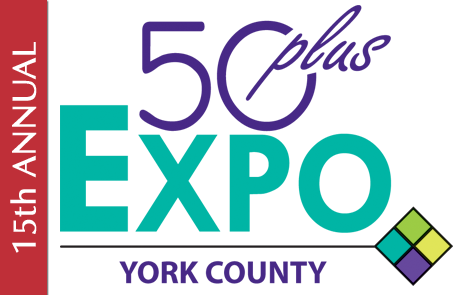 York County
September 28, 2017 • 9 a.m. - 2 p.m.
York Expo Center
Memorial Hall East
334 Carlisle Ave., York
Entertainment
While at the 50plus EXPO, you'll want to make sure to check out the free entertainment offered throughout the day.
The lineup changes from year to year, but the performers are always top notch.
9:30 a.m.
Heritage Hills Athletic Club
Presented by Meghan Gray and Lisa Schreiber, Group Fitness Instructors, Heritage Hills Athletic Club
Join Heritage Hills Athletic Club for a sample of our 50+-style classes. All levels of fitness are welcomed and encouraged. Bring a pair of sneakers and a friend to join in on fitness, friendship, and fun!
10:15 a.m.
Avoid Being Scammed
Presented by Jerry Mitchell, Education and Outreach Specialist, Office of Attorney General
The Pennsylvania Office of Attorney General's "Senior Crime Prevention University" will educate seniors on how to protect themselves against fraud and financial exploitation.
You will learn of the latest scams, frauds, and tactics in use to steal your life savings, how to avoid becoming a victim, and other important consumer information needed to protect your assets and your identity.
---
11:00 a.m.
Word and Outlook Working
Presented by Frank Carricato, Director, New Horizons Computer Learning Centers
Frank Carricato, business development director with New Horizons Computer Learning Centers, will demonstrate some features of Word 2016 and uses for Outlook outside of email to better understand its use in daily communication.
---
11:45 a.m.
Safety and Self-Defense
resented by Ken Eberle, Kentao Martial Arts/JKD/Self-Defense
Ken Eberle has been an active student of the martial arts and self-defense since 1969. He has worked with the Lancaster County sheriff's department and has conducted numerous self-defense clinics for the Lancaster County courthouse staff and Lancaster Children & Youth Services. Ken will share information on the importance of awareness, how to control fear, and the use of simple, gross motor movement to help one survive a potentially dangerous confrontation.
---
12:30 p.m.
Container Gardening with Pizzazz!
Learn how to create a container garden with real pizzazz! Forget the tired old geraniums—this demo will show you how to use perennials to anchor your container garden and annuals for bursts of color all season long.
PK Dennis is a PennState master gardener with York County specializing in orchids, container gardens, and native plants. She gardens, with the help of her four terriers, in Newberrytown, Pa.
---
---
Good representation of vendors who were courteous. [The EXPO was] very interesting with plenty of resources available and in a good facility. ~ Rosemary C.
It was phenomenal! Another great year. Will be looking forward to next year, sign me up ~ Karen B., Director, Bethany Village at Home
This is the best EXPO I've ever been to. Keep up the good work! ~ Darlene S.
We met a lot of new patients and even scheduled appointments for new patients. The staff and planning committee was excellent to work with throughout the entire event. ~ Mary M., American Dental Solutions
Enjoyed the experience. After last year's [EXPO] I got gutter spouts installed.~ Charlie M.
We enjoyed the steady flow of consumer traffic and meeting the many senior folks who stopped to chat about our services. Thanks again to your great staff. ~ Carolyn T., Armstrong Relocation
Exhibitor Booth Registration
×