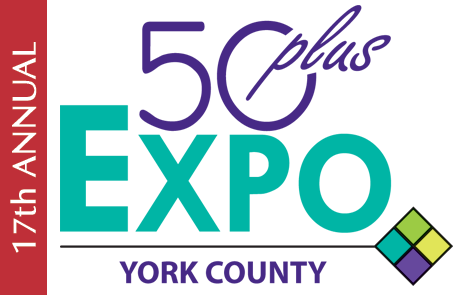 York County
September 25, 2019 • 9 a.m. - 2 p.m.
York Expo Center
Memorial Hall East
334 Carlisle Ave., York
Seminars
Sponsors and exhibitors offer timely information by presenting a diverse selection of seminars at the 50plus EXPO. The topics change from year to year but are always relevant to you and your life. Knowledge is power and we are pleased to offer seminars as a free added value to the 50plus EXPO.
10 a.m.
State-of-the-Art Spine Care
Presented by Dr. Pawel Ochalski, WellSpan Neurosurgery, and Dee Carbaugh, Spine Care Program Director
Do you have back or neck problems? WellSpan Health's comprehensive spine care program uses the latest technology and expertise to get you on the road to recovery as soon as possible — guiding you all the way.
11 a.m.
Diabetic Foot Care and Management
Presented by Dr. Brian M. Elias, WellSpan Orthopedics
WellSpan Health's podiatrist will provide information on the evaluation and management of the diabetic foot. Learn tips on self-management and care regarding your diabetic feet, including things to watch for and when to seek professional advice.
10 a.m.
What Everyone Over the Age of 50 Should Know about Estate Planning and Elder Law
Presented by Jeffrey R. Bellomo, Certified Elder Law Attorney, Bellomo & Associates
What does estate planning have to do with long-term living? What is the importance and need of legal documents including wills, trusts, durable powers of attorney, and advanced directives? How can I protect my family, and what I have worked so hard for, if my spouse or my health fails? Get answers to these questions and others at this informative seminar.
Noon
What's New in Robotic-Assisted Knee Replacement Surgery?
Presented by Dr. Corey Caruthers, OSS Health
Come hear Dr. Corey Caruthers of OSS Health speak about the latest advancements in robotic-assisted knee replacement surgery. Technology is changing the way joint replacement surgeries are being performed. Dr. Caruthers can answer your questions about the process, the recovery time, and more.
-->
---
---
Advertising and sponsorship in On-Line Publishers' publications and [50plus EXPOs and Women's Expos] have made a positive impact on Homeland Center's awareness and attracted residents and clients to our 150-year-old senior healthcare facility. Their creative and editorial staff always respond positively and have helped immeasurably as we expanded our outreach services in hospice, home care, and home health. ~ Betty H., Homeland Center / Homeland at Home
Your shows are some of the best shows we do … and we do a lot. We look forward to your shows because they are so well run and produce quality leads. ~ Michael Newell, Homespire Windows & Doors
I thought the Expo was great. I believe we had more people this year than the last. We were busy the biggest part of the day … There was also time to network with the other vendors prior to the close of the Expo … I can't say enough good things about the Expo [and] the folks who are responsible from the beginning to the end. ~ Karen Bruner, Asbury Home Services
Exhibitor Booth Registration
×