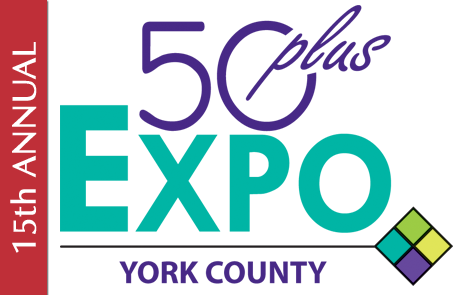 York County
September 28, 2017 • 9 a.m. - 2 p.m.
York Expo Center
Memorial Hall East
334 Carlisle Ave., York
2017 Seminars
Sponsors and exhibitors offer timely information by presenting a diverse selection of seminars at the 50plus EXPO. The topics change from year to year but are always relevant to you and your life. Knowledge is power and we are pleased to offer seminars as a free added value to the 50plus EXPO. Please check back for updates and additions!
10 a.m.
7 Threats to Your Family Security
Presented by Jeffrey R. Bellomo, Esquire and Certified Elder Law Attorney by the National Elder Law Foundation under authorization of the Pennsylvania Supreme Court
Are you protected from the 7 Threats?

Losing control or access to your assets.
Not knowing the law.
Not knowing who your predator is.
Your health failing.
Failing to "plan while you can."
Not working with qualified professionals.
Not knowing the costs.

Jeff will touch on the essential documents you will need to make sure you and your family are protected.
---
11 a.m.
Good Morning, Pumpkin!
Presented by Lauren Musser, RD, LDN, PinnacleHealth Memorial Hospital
Autumn's favorite squash, the pumpkin, can help you get your day started right! Join a registered dietitian from PinnacleHealth Memorial Hospital to learn how to make cranberry-pumpkin overnight oatmeal and pumpkin spiced coffee.
---
Noon
Neck and Back Pain: Non-operative Treatment Options
Presented by Dr. Michael Furman, Physical Medicine and Rehabilitation Physician, OSS Health
Dr. Furman, a non-operative spine and sports physician with OSS Health, will be talking about treatment options for neck pain and back pain. Come join us to learn about the causes, treatment options, and rehabilitation for these issues.
10 a.m.
Freedom from Joint Pain
Presented by David Maish, MD
Finding freedom from joint pain doesn't necessarily mean surgery. Learn about both operative and non-operative treatment of hip and knee arthritis. New technologies and surgical approaches will be discussed.
Noon
Pelvic Floor Disorders
Presented by Carlos Roberts, MD, and Tiffanie Kemp, CRNP, WellSpan
For some women, living with pelvic floor disorders—such as vaginal prolapse and urinary incontinence—can be overwhelming. Audiences will learn the background of these common conditions and available treatment options.
---
---
Good representation of vendors who were courteous. [The EXPO was] very interesting with plenty of resources available and in a good facility. ~ Rosemary C.
It was phenomenal! Another great year. Will be looking forward to next year, sign me up ~ Karen B., Director, Bethany Village at Home
This is the best EXPO I've ever been to. Keep up the good work! ~ Darlene S.
We met a lot of new patients and even scheduled appointments for new patients. The staff and planning committee was excellent to work with throughout the entire event. ~ Mary M., American Dental Solutions
Enjoyed the experience. After last year's [EXPO] I got gutter spouts installed.~ Charlie M.
We enjoyed the steady flow of consumer traffic and meeting the many senior folks who stopped to chat about our services. Thanks again to your great staff. ~ Carolyn T., Armstrong Relocation
Exhibitor Booth Registration
×