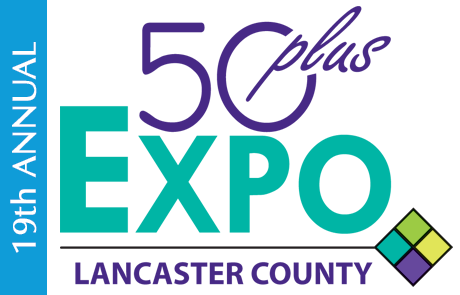 Lancaster County (Spring)
May 9, 2018 • 9 a.m. - 2 p.m.
Shady Maple Conference Center
Smorgasbord Bldg., 129 Toddy Drive,
East Earl
Door Prizes
Many of the sponsors and exhibitors will be giving away great door prizes. To thank them for their generosity, this page tells you who they are and what they are giving away. Wouldn't it be exciting to win something?
Champion Hearing Aid Center, LLC

Dry aid kit, battery tester, cleaning kit, box of 60 batteries ($65 value)

Flower & Home Marketplace

Summer floral arrangement ($75 value)

HealthSouth Reading Rehabilitation Hospital

Gardening tools ($30 value)

Hickory House Nursing Home/Heatherwood Retirement Community

Fun basket ($25 value)

Jordan Essentials

Gift basket of Jordan Essentials products ($100 value)

Landis Communities

Two winners of 1 pound of Miesse's candies ($15 value each)

LuLaRoe with Ashley Bystricky

Pair of leggings ($25 value)

NovaCare Rehabilitation in collaboration with WellSpan Ephrata Community Hospital

Physical therapy-related gift or basket ($20+ value)
Resonance Audiology and Hearing Aid Center

Shady Maple Smorgasbord gift card ($25 value)

Signature Senior Living Personal Care & Memory Care

Basket of fun ($50 value)

Sundance Vacations

win a vacation (value TBD)

TLC Ladies

Home Depot gift card ($25 value)

Vein Center of Lancaster/Lebanon

Gift Card to Holiday Hair ($50 value)

WellSpan Health

Health and wellness bag ($100 value)

Zerbe Retirement Community

Shady Maple gift card ($25 value)
---
---
Good representation of vendors who were courteous. [The EXPO was] very interesting with plenty of resources available and in a good facility. ~ Rosemary C.
It was phenomenal! Another great year. Will be looking forward to next year, sign me up ~ Karen B., Director, Bethany Village at Home
This is the best EXPO I've ever been to. Keep up the good work! ~ Darlene S.
We met a lot of new patients and even scheduled appointments for new patients. The staff and planning committee was excellent to work with throughout the entire event. ~ Mary M., American Dental Solutions
Enjoyed the experience. After last year's [EXPO] I got gutter spouts installed.~ Charlie M.
We enjoyed the steady flow of consumer traffic and meeting the many senior folks who stopped to chat about our services. Thanks again to your great staff. ~ Carolyn T., Armstrong Relocation
Exhibitor Booths SOLD OUT
Please consider participating in our other events held in Dauphin, Chester, York, and Cumberland counties, as well as Lancaster in the fall.
×