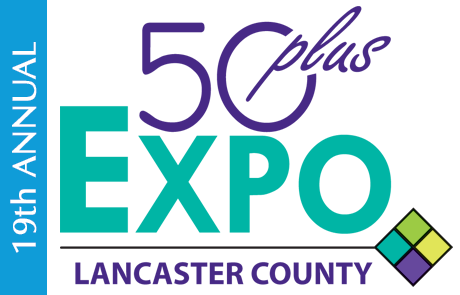 Lancaster County (Spring)
May 9, 2018 • 9 a.m. - 2 p.m.
Shady Maple Conference Center
Smorgasbord Bldg., 129 Toddy Drive,
East Earl
Entertainment
While at the 50plus EXPO, you'll want to make sure to check out the free entertainment offered throughout the day.
The lineup changes from year to year, but the performers are always top notch.
9:30 a.m.
Remembering When: Fire and Fall Prevention for Older Adults
Presented by Kraig Herman and Christine Williams
Office of the State Fire Commissioner staff will demonstrate how to prepare and execute a home escape plan if a fire breaks out in your home. Staff will also cover additional fire and fall-safety tips and prevention measures.
10:15 a.m.
Dutch Apple Dinner Theatre
Dutch Apple Dinner Theatre provides top-quality, Broadway-style productions; award-winning food; and exceptional service. Dutch Apple's current production, Grease, runs May 3–June 17, and The Wizard of Oz will run June 21–Aug. 4. Enjoy live musical performances from their current and upcoming productions.
---
11 a.m.
Senior Crime Prevention University
Presented by Jerry Mitchell, Pennsylvania Office of Attorney General
Jerry Mitchell is an outreach specialist with the Pennsylvania Office of Attorney General. He works with community groups, school districts, law enforcement, legislatures, and senior groups to help educate Pennsylvanians on topics ranging from the latest scams to social media awareness to drug trends and the dangers of illegal drugs.
---
11:45 a.m.
Simple and Inspiring Tablescaping
Presented by Brian Horn, Flower and Home Marketplace
Take a fresh and creative look at tablescapes for entertaining friends and family. Learn tips and tricks with silk flowers for all occasions.
---
12:30 p.m.
Zumba Gold
Presented by Carcy Vreeland, Choice Fitness, LLC, Denver, Pa.
Carcy Vreeland, licensed instructor, has been with Zumba Fitness® since 2012. Part dance, part fitness, Zumba Gold® provides modified, low-impact moves geared to active older adults. Easy-to-follow fun lets you move to the beat at your own speed.
---
---
Good representation of vendors who were courteous. [The EXPO was] very interesting with plenty of resources available and in a good facility. ~ Rosemary C.
It was phenomenal! Another great year. Will be looking forward to next year, sign me up ~ Karen B., Director, Bethany Village at Home
This is the best EXPO I've ever been to. Keep up the good work! ~ Darlene S.
We met a lot of new patients and even scheduled appointments for new patients. The staff and planning committee was excellent to work with throughout the entire event. ~ Mary M., American Dental Solutions
Enjoyed the experience. After last year's [EXPO] I got gutter spouts installed.~ Charlie M.
We enjoyed the steady flow of consumer traffic and meeting the many senior folks who stopped to chat about our services. Thanks again to your great staff. ~ Carolyn T., Armstrong Relocation
Exhibitor Booths SOLD OUT
Please consider participating in our other events held in Dauphin, Chester, York, and Cumberland counties, as well as Lancaster in the fall.
×